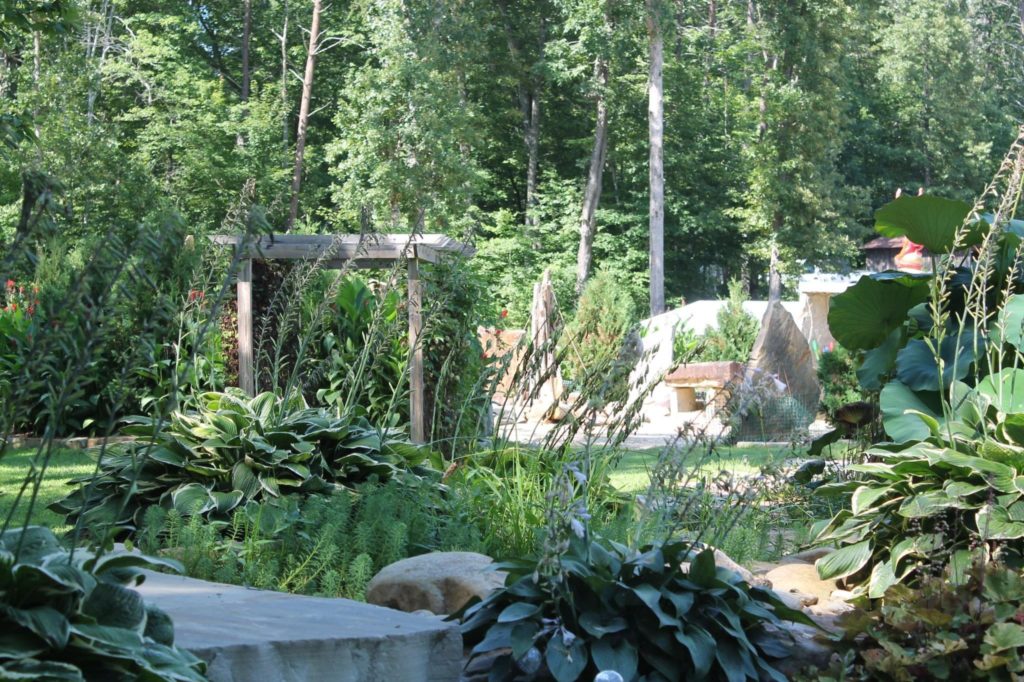 Dragon Haven is a beautiful 14 acre private facility located in Crossville, Tennessee. The property was purchased in 2012 by Jenn and Larry with the hopes of building a space for the pagan community. For 10 years, they poured their love and intent into every part of the grounds. Fall of 2021, that vision finally became a reality. Ever since, Dragon Haven has become a sanctuary for pagans of all paths to gather and celebrate the turning of the wheel together.
Our property features a Stone Circle, a fairy garden, several ponds and waterfalls, nature paths, campsites, firepits and gardens. During events, we have a kids area- the Dragon's Nest, a food pavilion and outdoor community kitchen, adult and teen classes, kids activities and for our larger events we offer spaces for vendors on our Artisan Alley.
Our community is a wonderful, inclusive, welcoming group of practitioners from all walks of life. At Dragon Haven, Wiccans, Druids, Norse, Celtic, eclectic, solitary and pagans of all types come together to celebrate the Sabbats with other like minded people. Our events are FREE, LGBTQI+ and family-friendly. We have groups travel from as far as Michigan and New York to take part in the festivities. For many of us, Dragon Haven is our sanctuary, our Home-Away-From-Home, and the members are our chosen family. It is where we are accepted, respected and loved without judgment, no matter our race, gender, sexual orientation or spiritual path.
We would love to have you come join us!
For more information email info@dragonhaventn.org